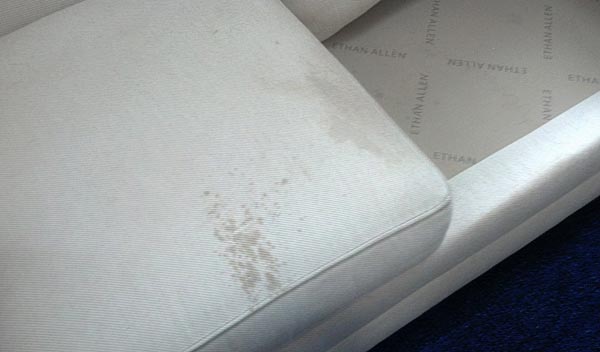 Don't Try This at Home!
We are cleaning some upholstery for a customer in Guilford today. She 'fessed up…The stain on the right side of the cushion was created when she tried to clean a spot with a wet sponge. The spot came out, but the water from the sponge left a nasty water stain.
We see this all of the time. It's very difficult to "spot clean" most upholstered furniture, especially when the fabric is comprised of natural fibers like cotton. If you use the wrong cleaning solution, you can permanently damage the fabric. It is best to call a professional.